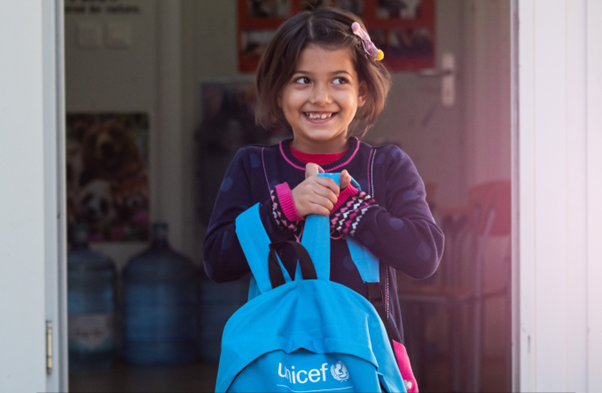 In 1989, world leaders made a historic commitment to the world's children by adopting the United Nations Convention on the Rights of the Child – an international agreement on childhood.  It has become the most widely ratified human rights treaty in history and has helped transform children's lives around the world. 
UNICEF is the only organization mentioned as the expert of child rights 
UNICEF is mandated by the United Nations General Assembly to advocate for the protection of children's rights, to help meet their basic needs and to expand their opportunities to reach their full potential. It is the only organization specifically named in the Convention on the Rights of the Child as a source of expert assistance and advice.   
UNICEF works in over 190 countries and territories to save children's lives, to defend their rights, and to help them fulfil their potential, from early childhood through adolescence.  
UNICEF influences laws and policies to create lasting change for children and implements long-term development programs that support the own structures of low- and middle-income countries. UNICEF is also the world's leading organization working for children in crisis situations; wars, conflicts and natural disasters.  
By supporting UNICEF, Ahlström Collective Impact is making an impact in strengthening children's rights. 
Childhood defined 
Contained in the Rights of the Child treaty is a profound idea: that children are not just objects who belong to their parents and for whom decisions are made, or adults in training. Rather, they are human beings and individuals with their own rights.  
The Convention says childhood is separate from adulthood and lasts until the age of 18; it is a special, protected time, in which children must be allowed to grow, learn, play, develop and flourish with dignity.  
Most widely ratified human rights treaty 
The Convention is the most widely ratified human rights treaty in history. It has inspired governments to change laws and policies and make investments so that more children finally get the education, health care and nutrition they need to survive and develop, and there are stronger safeguards in place to protect children from violence and exploitation.  
It has also enabled more children to have their voices heard and participate in their societies.  
Many childhoods still cut short 
But still not every child gets to enjoy a full childhood. Still, too many childhoods are cut short.  
Millions of children continue to suffer violations of their rights when they are denied adequate health care, nutrition, education and protection from violence. Childhoods continue to be cut short when children are forced to leave school, do hazardous work, get married, fight wars or get locked up in adult prisons. 
And global changes, like the rise of digital technology, environmental change, prolonged conflict and mass migration are completely changing childhood. Today's children face new threats, but also new opportunities to realize their rights. 
Hope for the children of today and tomorrow 
The hope, vision, and commitment of world leaders in 1989 led to the Convention of the Rights of the Child. It is up to us all to demand that world leaders from government, business and communities commit to action in making sure every child has every right. By learning about the rights of the child and sharing what you have learned, you can help improve knowledge and understanding and also strengthen their realization.  
Further reading: https://www.unicef.org/child-rights-convention/convention-text